Life For Development and Community Integration is one of the first charitable Foundations to assist in the rehabilitation of those released and to establish small-scale projects for their social reintegration.
Some cases of a life foundation for development.
Hekmat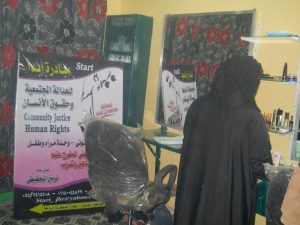 Services provided
Legal support (Termination of Release procedure – issuance of personal card – proof of child's lineage)
Support and psychosocial rehabilitation (psychological rehabilitation of stigma-individualized support sessions and family counselling-group therapy sessions)
Training on managing a small project… Capital Management Training
Create a hairdresser Project
Provision of safe haven for 6 months
providing medical treatment and training to develop awareness of her child.
End result/full community reintegration and self-reliance.
Hanem..
Services provided
Legal Support (debt repayment – termination of pending cases – issuance of children's birth certificates – issuing a personal card – raising a case of a healthy husband's release in prison-issuing a personal card to the husband in prison)
Psychological support (Individualized therapy and support sessions – stigma treatment)
Social support and empowerment (Capital Management training-establishment of a project for the carriage and sale of vegetables)
End result (full integration after 6 months of follow-up, beginning of new life with self-reliance)
Suhair.
Services provided
Legal support (Termination of Garmin issues-driver's license issued, and passport to the son's home)
Psychological support (individualized stigma therapy Sessions-group therapy sessions)
Support for the empowerment (fattening and milking of two cows-capital management training)
End result (full integration of mother and son after a year of work, qualification and full self-reliance)
Saeed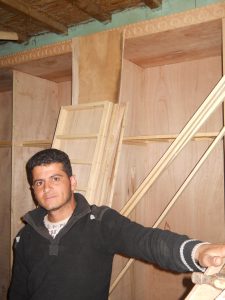 Services provided
Legal support (end of Garmin issues – extraction of license for Carpentry workshop – Personal card extraction)
Psychological support (Individualized therapy sessions-family counseling sessions and marital therapy-group sessions)
Support and income enhancement (development of carpentry workshop and training in modern equipment – marketing training and opening markets – Capital Management training)
The final result is full empowerment, family reunion and the ending of the recurring prison ghost due to debt.