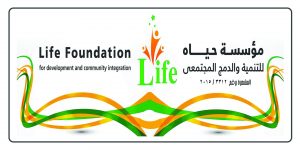 Therapeutic trips and hiking are one of the most important means of entertainment among psychiatric patients, which enhance their communicative abilities and social skills.
Such activities, which develop their communicative skills and develop their personal characteristics significantly, provided strict control by the psychologists present to supervise them and intervene directly in their integration with each other as well as give them the opportunity to work in a team under the supervision of an official through the various games and activities.
Considering the importance of these trips, the rehabilitation and integration unit of Life Foundation for Development and Community Reintegration in its branch in Alexandria has carried out a treatment trip to the project's cases in Alexandria Governorate as part of its rehabilitation program for the cases of " Towards rehabilitation and community integration for prisoners back into society with the concentration on female prisoners " funded by Drosos Foundation.
It should be noted that the trip positively affected the cases where a change in their mood was apparent because of the participation in the play and the various games, they then shared these changes during the discussion session at the end of the day.
It is worth mentioning that these activities are part of the "Start_Life" project, funded by Drosos Foundation, which was founded late 2003 as a private non-profit organization to support community development, located in Zurich, Switzerland. The Foundation is committed to empower marginalized people to live a decent life. Drosos seeks to achieve long-term change through the projects it supports in Egypt, Morocco, Tunisia, Lebanon, Jordan, Palestine, Switzerland and Germany.
Drosos has been working in Egypt since 2007. The foundation strongly supports the following areas: income generation and harm reduction for vulnerable groups, social protection and reintegration, encouraging youth creative activities, as well as environmental protection.
Until the beginning of 2016, the Foundation supported 54 projects in Egypt, serving a wide range of beneficiaries including marginalized youth, women and children.
Drosos Foundation is ideologically, politically and religiously independent.
For more information:
Website: http://www.drosos.org
Cairo Office: 26, Orabi Street, Apartment. 41
Maadi 11431, Cairo – Egypt
Tel: +20 (2) 23 59 78 17
Fax: +20 (2) 23 59 78 19